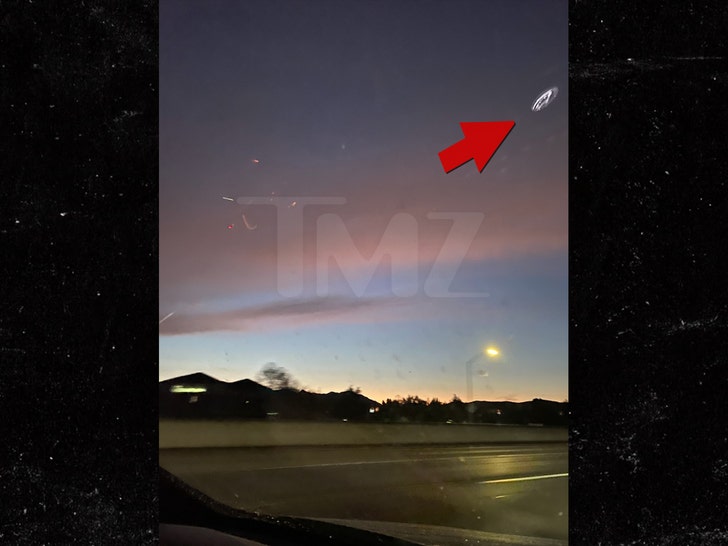 There was a UFO sighting in Los Angeles, and someone caught some clear pictures of it in the sky.
An eyewitness snapped the pictures on Saturday while heading south on the 101 Freeway around sunset. She was on her phone when she saw something hovering in the sky with a group of lights trailing behind it.
The eyewitness says she shot three consecutive photos as quickly as she could. In each photo the craft changed positions and moved to a new spot in the sky.
She said it was only visible for a few seconds before it literally vanished into thin air.
A graphics guru from TMZ looked at the photos and says they appear to be legit and aren't photoshopped.